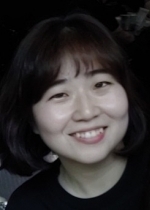 We are pleased to announce that Dr. Ji Hye Kim (2021-2022 Moon Family Postdoctoral Fellow) has started her new position of Assistant Professor in the Department of Sociology at Sogang University, South Korea, beginning in March 2022.
Dr. Kim received her BA in Sociology from Korea University and MPhil from the Chinese University of Hong Kong. After she completed her MA and PhD in Sociology from the University of Iowa, she worked as the 2021-2022 Moon Family Postdoctoral Fellow at the James Joo-Jin Kim Program in Korean Studies at the University of Pennsylvania. In the areas of social psychology, and the sociology of culture and cognition, her research investigates how culture and stratification shape social cognition, with a particular focus on cross-cultural comparisons including Korean society.
Please join us in congratulating Dr. Kim!