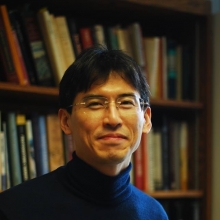 Associate Director
Ph.D., University of Pennsylvania
M.A., Indiana University Bloomington
B.A., Sogang University
642 Williams Hall
215-573-6659
Selected Publications
"Editor's Introduction: Korean Sports History," International Journal of Korean History 25, no. 2 (August 2020): 1-9.
"Beyond the Peninsula: Sports and the Olympic Games in Colonial Korea (1910–1945)," in The Routledge Handbook of Sport in Asia, eds. Fan Hong and Lu Zhouxiang (New York: Routledge, 2020), 149-58.
Review of Seth Berkman, A Team of Their Own: How an International Sisterhood Made Olympic History, in The International Journal of the History of Sport 37, no. sup1 (2020): 126-28.
"Becoming a Member of the Japanese National Football Team as a Korean: The 1936 Berlin Olympic Trials and Colonial Korea," in Sport in Korea: History, Development, Management, eds. Dae Hee Kwak, Yong Jae Ko, Inkyu Kang, and Mark Rosentraub (New York: Routledge, 2017), 31-44.
"Colonial Korea's First Participation in the Olympic Games (1932)," Seoul Journal of Korean Studies 29, no.2 (December 2016): 267–303.
"From Colonial Korea to United Korea in the Olympic Games," (The Peninsula): https://keia.org/the-peninsula/from-colonial-korea-to-united-korea-in-th....
"South Korea's Changing Status and Perspective on Japan," (Olympic and Paralympic Analysis 2020: Mega events, media, and the politics of sport): https://olympicanalysis.org/section-4/south-koreas-changing-status-and-p....